Content: text (16 symbols)
Available: 2
Uploaded: 15.03.2018

Positive responses: 24
Negative responses: 0

Sold: 46
Refunds: 0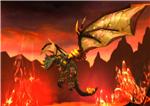 Sandstone dragon (Vial sands) - to transform into a dragon and ride your friends!
Unique 2 bed mount, which is a criterion for achieving
http://ru.wowhead.com/achievement=5749
DELIVERY TERMS:
Delivery time from 5 minutes to 48 hours after telling us all the necessary information.
After payment You get a unique 16 digit pin code for purchases that
MUST tell the operator, using the preferred form of communication: online chat, icq, skype, WM-chat.
Reports indicate the data of your character and convenient time to deliver
The offer is relevant only for RU servers
16.01.2018 19:19:13
отлично и очень быстро! доставка с подарочком) спасибо огромное)
24.11.2017 17:36:09
Товар получил, спасибо!
22.04.2017 10:48:02
Все отлично, оперативная доставка!
12.04.2017 22:03:02
Товар доставлен. Все хорошо.
22.03.2017 8:16:34
Всё ок. Товар был получен через полчаса после оплаты.
08.03.2017 15:52:27
Спасибо! Быстро!
29.09.2016 12:12:46
Всё норм
27.06.2016 13:04:03
все супер) в течении часа доставили)
25.06.2016 23:38:47
Всё быстро,желаю удачи
19.06.2016 16:41:17
Товар доставлен быстро, рекомендую этого продавца))